Weitai Metallurgical Machinery Manufacturing (Maanshan) Co., Ltd.
Weitai Metallurgy has been engaged in the cutting of steel and metallurgy industry for more than 30 years. The company covers an area of ​​35,000 square meters and has more than 150 employees. It has more than 120 sets of processing equipment at home and abroad. The company has a whole process from smelting, forging, roughing, finishing, heat treatment, testing and analysis to research, development and production. Business.
Our company specializes in producing all kinds of metallurgical special cold-rolled cutting edges and hot-rolled cutting edges. It has accumulated rich and mature cutting blade manufacturing experience and is supporting the production of rolling mills of the world's major steel companies. The main cutting edge products: disc shear, double shear, hot split shear, concave and convex shear, broken edge shear, disc flying shear, accident shear, fixed length shear, hydraulic shear, open blank hot shear, scrap shear, profile shear, Strip cutting and other four series of nearly 600 specifications, widely used in hot rolled sheet, cold rolled sheet, plate, steel, rod and wire, strip, spiral welded pipe, packing line and other equipment and cold rolls, heating furnace High-alloy steel series products such as high-temperature wear-resistant sliders.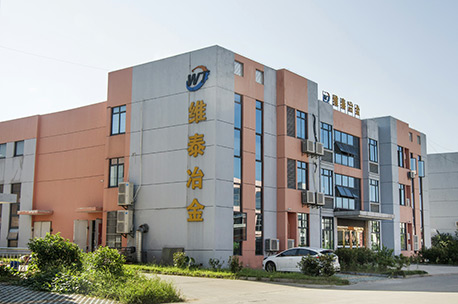 The steel industry has developed rapidly, and the growth rate of all medium and heavy plate steel production has grown by leaps and bounds. The finishing section of the sheet puts stringent requirements on the spare parts cutting edge. The original general materials H13K and HMB have high strength, high hardness, high toughness and high hardenability, and show excellent performance in use. In the process of using medium and heavy plate, bar, rebar, cold strip rolling and large diameter disc scissors, the cut material is flat and smooth, without burrs, long service life, etc. The superiority of the blade, thus improving the shear quality and efficiency, and reducing the labor intensity, usually the shearing amount is 3-5 times of the original material.
At present, φ1300 and φ1200 large-diameter disc inserts use high-alloy high-strength materials to produce inserts, and the production technology is a problem in China. To this end, our company expands its scale, renews large equipment, innovates technology, introduces German technology, and uses HMB materials to make disc inserts to meet customers' advantages of small shear burrs, flat sheet cuts, and blades that do not chip. The life of H13K is 2.5-3.5 times that of the same industry, while HMB is more than 5 times, and there is no chipping and blunt phenomenon. This exceeded the shear of 8,000 tons of SMS and Korean blades. The finish is high and the comprehensive benefits are obvious. At the same time, it solves the problems of high price of imported blades, long delivery time and unsatisfactory after-sales service. The blades made of H13K and HMB new materials have achieved certain results in more than 50 domestic steel companies, and have received various praises.
Companies adhering to the "scientific and technological innovation" principle, frequency equipment, optimize production processes, focus on market feedback, and constantly optimize and update products. In the domestic metallurgy, machinery manufacturing and other industries have a place.